Changing Behaviour Through Tools
Goal
Drive behavioural change and efficiency throughout marketing with the implementation of a new tool to manage all marketing tasks:
Encourage strategic planning and prompt requesters for background information to streamline both requests and fulfilment.
Consolidate all marketing teams (design, web, operations) into one task management tool to improve efficiency for both corporate and field marketing teams.
Project outcomes
Implemented a new tool, used by all teams, with a custom-built request entry form. Streamlined the process with both requesters and fulfilment teams in mind.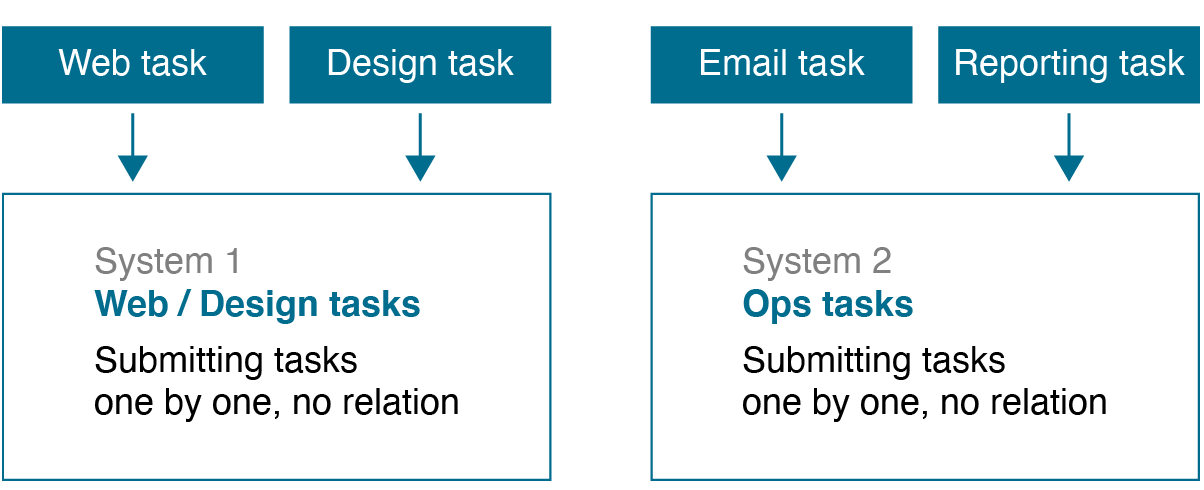 Requesters need to keep track of requests that are related
Requesters need to provide content provided by one team to another by adding banners etc to new task in new system
Vastly different task creation and management workflows and user experience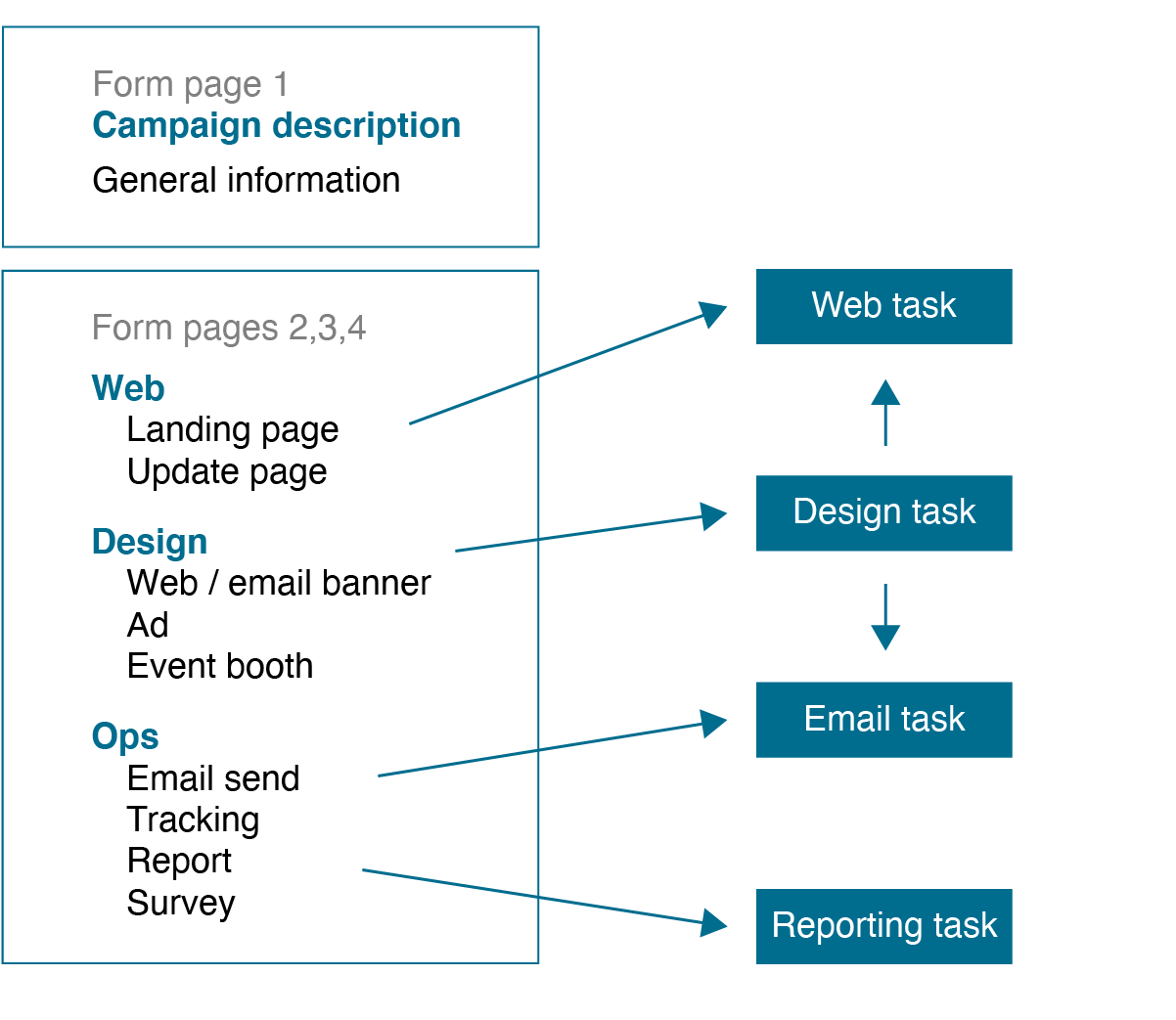 Easy-to-use form, mobile app and website to manage all tasks
Tasks are linked to the campaign they were created under
Dependencies are visible
Elements created in a prior task can be easily accessed from a related task